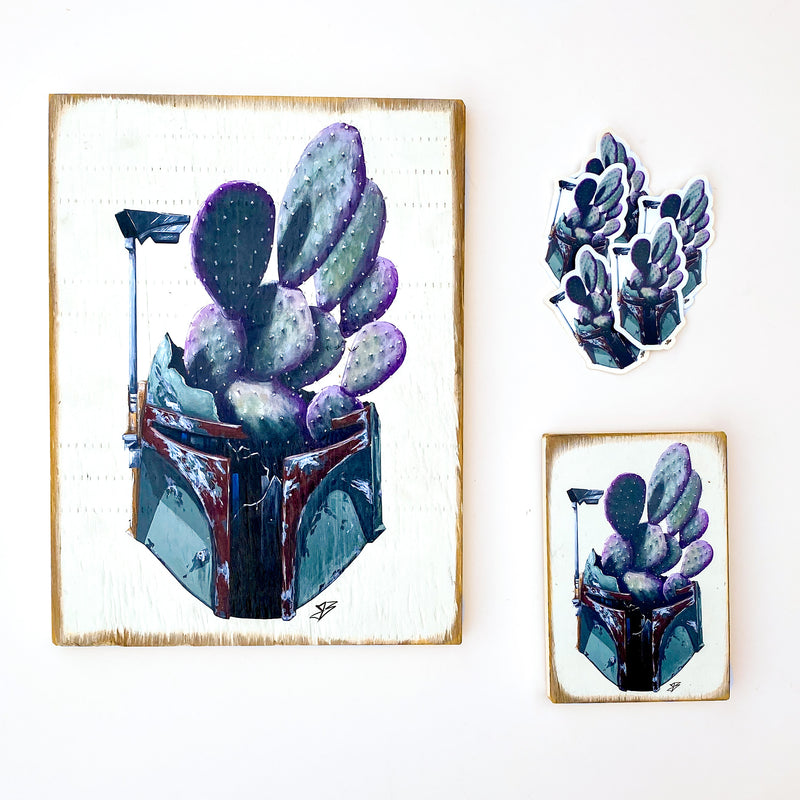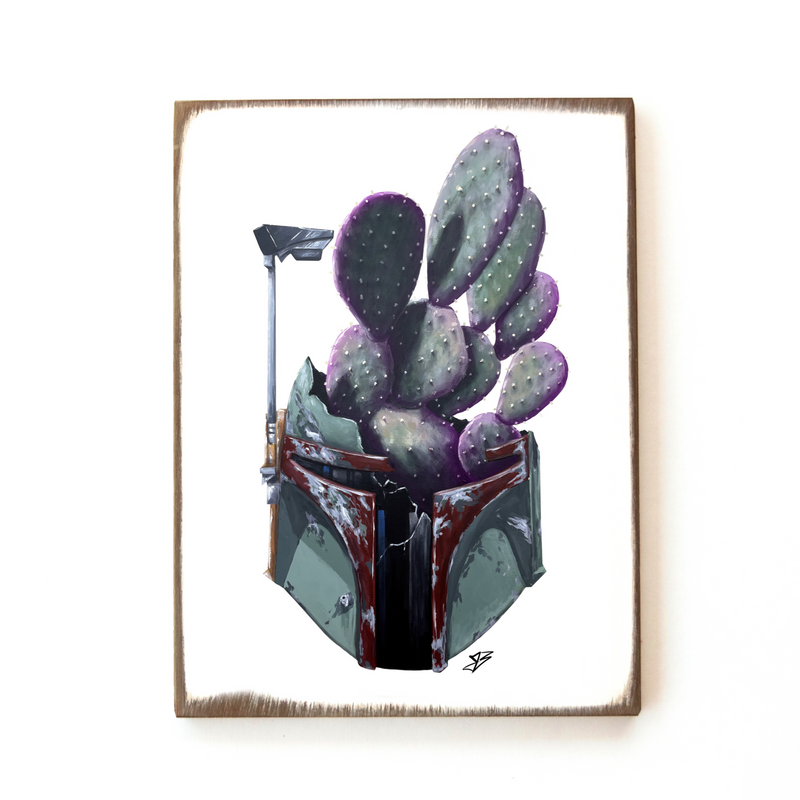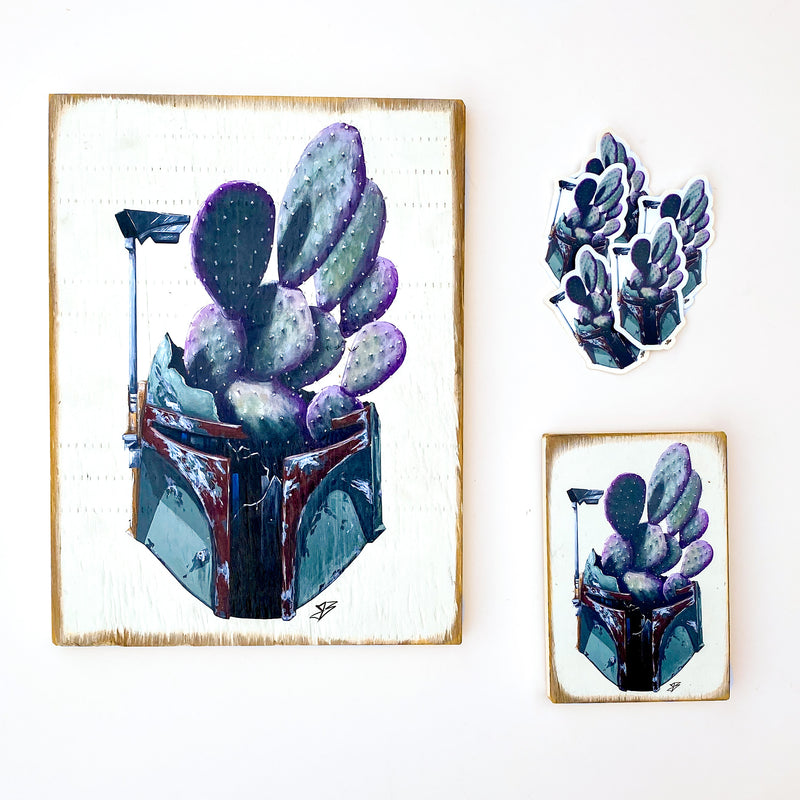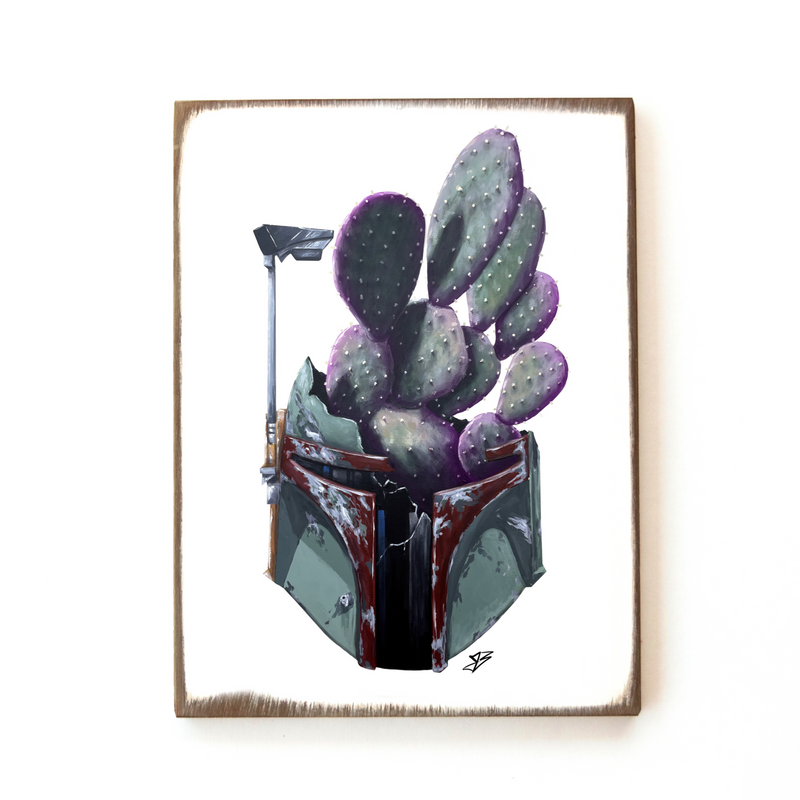 Sold out
It's here…
Details
Multiple sizes available 
Each sign is handmade from real, reclaimed wood which can result in varying wood appearances (knots in wood, color, textures, roughness, etc.)
Each sign is a print of a hand sketched and hand painted original piece.
Signs are not waterproof. If hanging outdoors, please ensure it is in a covered area safe from weather. Signs can be exposed to humidity and are able to be hung in bathrooms.
Key slotted for hanging
Limited quantities available.


Additional Information
Customer Reviews
Beautiful Boba Fett painting
First, I want to start by saying I love Painted Ladies. Each of their pieces are beautiful! The Boba Fett painting is no exception. This painting is gorgeous! The customer service is also outstanding.
11/15/2021
Emily K.

United States
Gift for a fan
Soo cool- he's gonna love it!! (It's a Xmas gift) I bet we end up getting one of the whole collection! Saw you guys, first, at Barrett Jackson and have followed you since! Love your work!
08/12/2021
Sydney E.

United States
Boba Fett Cactus Head
My brother had previously bought the Darth Vader and Stormtrooper cactus head pieces from you and I absolutely loved them! So when he told me you guys had these back in stock I jumped at the chance to get one. One of my favorite Star Wars pieces I have in my room for sure. It's a great conversational piece and it fits my aesthetic perfectly!
08/11/2021
Abraham R.

United States
Hot Item
The best one yet!!! The Painted Ladies have done it again. ITS A MUST HAVE!!! Great art work
08/11/2021
Olivia H.

United States
Love love love
This is my 3rd purchase and each time the turn around and shipment has been very quick. All products have been very high quality. And the originality and fun concepts are what keep me coming back for more