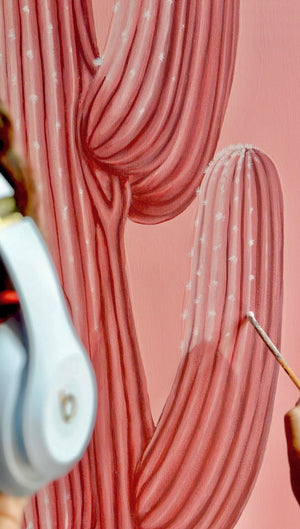 Our Story
The Painted Ladies' journey started 16 years ago when we decided to paint the word love on four boards pulled from an old sun aged pallet. From there we experimented with so many different avenues of art made by the collective of our family. When Jonah, the eldest of the boys, began painting full time his art took off and is the face of The Painted Ladies today.
You can find Jonahs original artwork in hundreds of homes across the USA. We have had the privilege of being featured on multiple news channels and magazines. We'd love for you to join us on this ever growing journey.

The Painted Ladies is still run by our family, and holds handmade and hand painted at our core, growing our customer family with the guarantee you're receiving a piece that is unique and thoughtfully made.

We are glad you're here.
The Ballard Family